"CD Hall Construction prioritizes Collaboration as a Core Value everyday—on the job and off."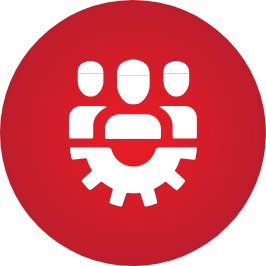 Collaboration is the key to the success of any project—whether it be among coworkers in the office or out in the field on a site. It creates a team-minded attitude for all involved and contributes to a successful and superior finished product or service.
From pre-construction to a finished product, every member of our team works together as a cohesive group to achieve our goal. Whether it is working in-house with our own crews or with subcontractors, we know we are stronger as a unit. As such, we communicate and work together at every turn to provide our clients with a functional and superior finished product, whether it be a surgical demolition job, a precise site work package, or unmatched roll-off dumpster service.