Perfection is non-negotiable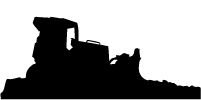 Before the first shovel ever hits the ground, CD Hall Construction works to make sure your project is a successful one. Our site development services include preconstruction planning, clearing and demolition, erosion and sediment control, excavation and grading, storm sewer, underground utilities, concrete craftsmanship, and custom soil screening. With decades of sitework experience, our team has the expertise and know-how to manage projects of any size and complexity.
Preconstruction
At CD Hall Construction, we believe the preconstruction phase is just as critical as construction itself. Our complimentary preconstruction services allow you to assemble a better design, a better budget, a better schedule, and a better bid. Our preconstruction team analyzes topics such as site balance, import and export, potential over-designs, and constructability to help you build your job as efficiently and economically as possible. We invite owners, engineers, general contractors, and developers to take advantage of our preconstruction services in order to:
Obtain valuable engineering suggestions from a contractor's perspective
Identify potential discrepancies or problems before they become costly
Develop realistic budgets and schedules
Utilities
Underground utility installation is complex work that requires accuracy and precision. While any contractor can install something underground, it takes laser accuracy to install a quality system that will function properly and remain structurally sound for decades to come. Our promise is to get the job done right the first time, always meeting – often exceeding – project schedules. By combining experience with state-of-the-art technology and uncompromising safety, we make short work of exceptionally complex tasks.
We offer underground utility installation for:
Storm Sewers
Sanitary Sewers
Water Mains
Duct Banks
Pump Stations
Concrete
The quality of your job as a whole is often judged by the quality of the concrete craftsmanship. With CD Hall Construction, you can expect solid results. Our fleet of equipment includes one of the most accurate, state-of-the-art curb and gutter machines on the market. We work closely with our clients to ensure that the design and materials meet specifications and allow your site to drain properly.
Count on our team for all of your cast-in-place concrete needs in commercial, industrial, and residential developments. Our full range of services includes:
Concrete Pads
Pavement
Sidewalks
Stairs
Curbs
Storm Boxes
Drainage Ditches
ADA Renovations
Custom Soil Screening
At CD Hall Construction, we recognize the earth as our greatest resource. Because of this, we are committed to diverting construction and demolition debris from landfills and, instead, recycling both the materials and excess topsoil our work generates. Our team uses state-of-the-art screener technology to turn "useless" dirt into nutrient-rich topsoil that can be used on athletic fields, sports parks, school and bio-retention ponds. We also develop customized topsoil mixes for specialized applications that require a certain mix of elements. No matter what you need, we will formulate the perfect topsoil mix to get you growing.
From inception to completion, the commercial development team at CD Hall Construction will provide you with unmatched service. For us, perfection is non-negotiable. Contact us today to get started!