"CD Hall is no stranger to safety on sites of wide varieties and can proudly attribute much of our success to our core value of safety. It is, and forever will be, of the utmost importance to us."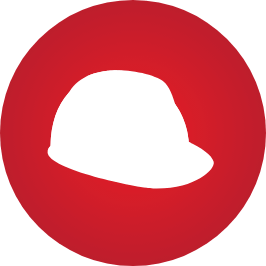 CD Hall's Safety value has implications that extend far beyond general construction safety precautions. Meeting general safety requirements simply is not enough for us at CD Hall as we strive to exceed them on every occasion. Safety is the highest priority, and working to exceed standard safety measures is an effort and the responsibility of every team member here at CD Hall.
Everyone is a leader when it comes to safety. Empowering everyone on the CD Hall team to uphold, enforce, and actively practice the CD Hall standards for safety leads to success across each of our sites. Team-wide meetings occur weekly where we are able to address best practices, inform and educate, and cultivate an environment where safety matters most to every single CD Hall team member.